February 14, 2014
2014 Mazda 6 - Zoom-zoom reborn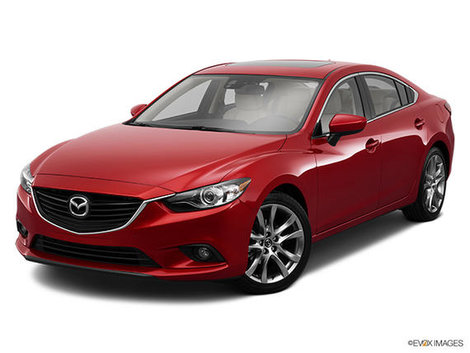 It is a model that has allowed Mazda to regain its place among the most important car manufacturers in Canada.
A decade later, Mazda introduced the third generation of Mazda 6 and it would be no exaggeration to say that it is the most complete version to date. First, the sporty handling associated with the entire Mazda range is alive and well in the new Japanese midsize sedan.
Second, its silhouette, inspired by the KODO design philosophy, allows the 2014 Mazda 6 to make heads turn wherever it goes. If you are used to sedans of this category, you know they usually go unnoticed, but not the Mazda 6. Finally, the 2014 Mazda 6 is powered by an engine that manages the impossible feat of matching performance and fuel economy, a dream held by every automotive engineer, and by any new car buyer.
At the heart of the new Mazda 6 is a SkyActiv 2.5-liter engine developing 184 horsepower and 185 lb-ft of torque. This engine allows for quick accelerations and quite satisfactory pickups when driving on the highway. One particularly appreciates the quiet operation of the engine, so quiet that it is forgotten when driving peacefully. That being said, it is a very unique engine that is the envy of many manufacturers.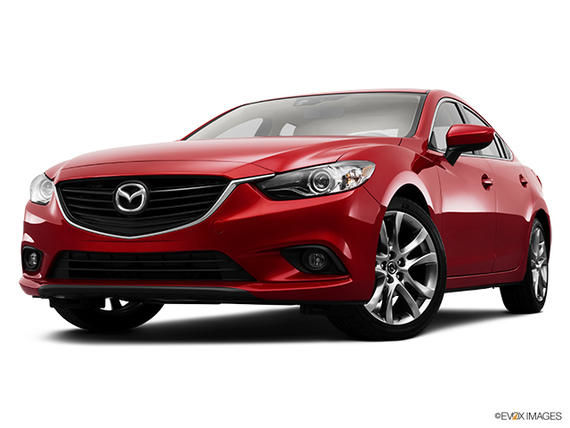 All this because of the SKYACTIV technology. It is simple, but very effective. The purpose of Mazda engineers was to design an engine that would be efficient and dynamic without harm to fuel economy. To do this, they reviewed the engine, transmission and chassis of the Mazda 6 in order to make the whole more lightweight and efficient. Internal friction was reduced, weight and dimensions as well, especially regarding transmissions, and an unusually high compression ratio of 13.0:1 ensures optimum use of the fuel-air mixture.
The end result is a car that offers the performance of a V6 engine with the advertised consumption of a compact sedan. According to Mazda, the fuel consumption can reach 7.6 liters per 100 kilometers in the city and 5.1 liters per 100 kilometers on the highway, numbers that are frankly impressive.
It comes standard with a fun to handle 6-speed manual transmission and you can also opt for an automatic transmission, also with 6 speeds, that combines the best elements of a dual clutch and of a continuously variable transmission.
If you are looking for a spacious and versatile midsize sedan that does not deny driving pleasure, the 2014 Mazda 6 is an obvious choice. However, you must expect to see heads turn along the way!
Come try the new 2014 Mazda 6 today at Atlantic Mazda.