February 14, 2014
2014 Mazda CX-5 - Versatile fun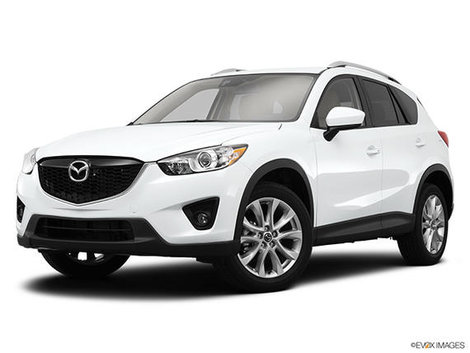 In fact, Mazda had no choice but to stand out with the 2014 CX-5. After all, the compact SUV segment is chock-full of good vehicles, and if a manufacturer wants to separate itself from the mass, it must do things differently. That is why the 2014 Mazda CX-5 includes a variety of items that are strictly its own and which already ensures this compact sport utility vehicle a great success.
It all starts with the engine or, in the case of the Mazda CX-5, it all starts with two engines. The GX is powered by a four-cylinder 2.0-liter engine developing 155 horsepower and 150 lb-ft of torque. It is offered with standard front-wheel drive and is one of the few compact SUVs to be available with a manual 6-speed gearbox. AWD is optional.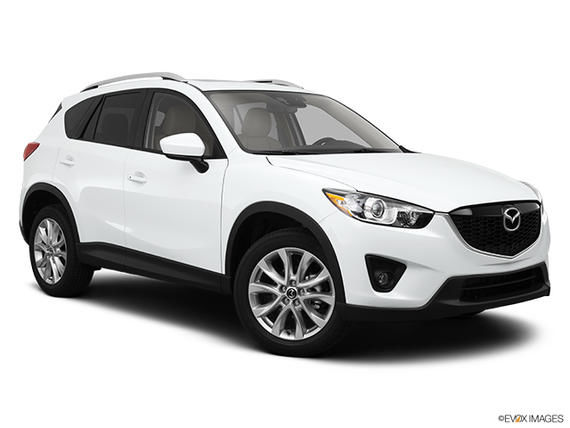 Meanwhile, both GS and GT models are available with a more powerful 2.5-liter engine developing 184 horsepower and 185 lb-ft of torque. While the GS version is offered in front-wheel or all-wheel drive, the GT is only available in AWD. But, of course, the important thing here is the SKYACTIV technology, present within these two engines. In fact, the Mazda CX-5 has been the pioneer of SKYACTIV technology in the Mazda range, and if the Mazda 3 and Mazda 6 are now equipped with it, it is thanks to the CX-5.
In its simplest expression, the SKYACTIV technology improves engine performance to provide dynamic performance without causing higher fuel consumption. To achieve this goal, Mazda engineers have reviewed the engines, transmissions and chassis to reduce weight, eliminate energy waste, optimize fuel usage, and make the whole more efficient.
The result is that the Mazda CX-5 GX claims an average fuel consumption of 7.8 liters per 100 kilometers in the city and 5.7 liters per 100 kilometers on the highway (front-wheel drive, manual transmission) while the GS and GT models, AWD versions, claim a fuel consumption of 6.6 liters per 100 kilometers. Frankly, for a compact SUV with 966 liters of cargo space, it's an amazing fuel consumption.
But, beyond the economy, the 2014 CX-5 is a fun to drive vehicle that breaks with the traditional boring drive associated with compact sport utility vehicles. It is a choice for those who want to have fun at the wheel of their vehicle without having to make concessions regarding space or safety.
Come try the new 2014 Mazda CX-5 today at Atlantic Mazda. We promise it can surprise you!