June 30, 2016
2016 Honda Pilot vs 2016 Mazda CX-9 in Moncton : two new SUVs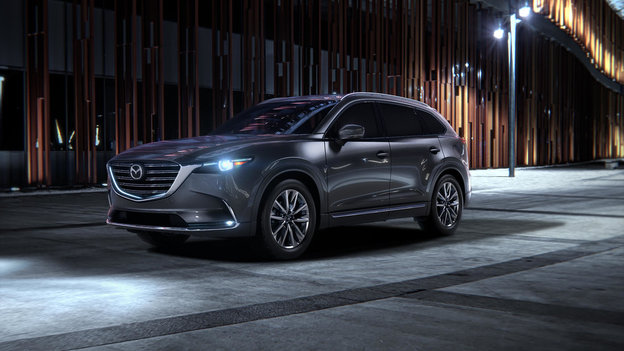 Like many of us however, the need for interior space is not important enough to justify buying a minivan, and instead they turn their attention to midsize sport utility vehicles like the 2016 Honda Pilot or the 2016 Mazda CX-9.
How to decide between the 2016 Pilot and 2016 CX-9 in Moncton?
Indeed, both those models prove to be quite spacious and quite versatile while also being efficient, technology advanced in terms of safety and connectivity, and feature refined interior amenities. On the other hand, both midsize SUVs feature important differences that may help you decide between these two high quality options.
The 2016 Mazda CX-9 is the newer of both models, having been introduced roughly one year after the 2016 Honda Pilot in Moncton. So, for those buyers that want to make sure they have the latest and greatest vehicle on the market or at least in its segment, the CX-9 is probably the way to go.
There are indeed significant differences between the CX-9 and Pilot, especially under the hood. The Pilot is powered by a fairly traditional 3.5-liter V6 engine while the 2016 Mazda CX-9 gets a unique 2.5-liter, four-cylinder unit. Yes, you read that correctly, the 2016 Mazda CX-9 is powered by a four-cylinder engine, a very rare occurrence in this segment.
Even if it is equipped with a smaller engine, the 2016 CX-9 is far from slow. As a matter of fact, the engine is one of the most powerful in the segment thanks to what Mazda calls Dynamic Pressure Turbo. This modern and exclusive technology varies the amount of boost coming from the turbo depending on the situation. So, when you need to have that power under your right foot, it is always available. However, if you do not need the power, then the engine doesn't necessarily produce it which means that fuel consumption goes down. That has allowed the 2016 CX-9 to achieve the very best fuel economy rating in its segment.
Aside from its unique engine, the 2016 Mazda CX-9 features an exclusive Signature model which includes exotic materials such as rosewood trim, something you would normally find on very high-end vehicles. The 2016 Honda Pilot in Moncton, although also quite luxurious in its higher trims, cannot compete in the refinement department.
To learn more about the 2016 Mazda CX-9, contact us today at Atlantic Mazda in Moncton!