2017 Mazda MX-5: designed for summer
June 30 2017,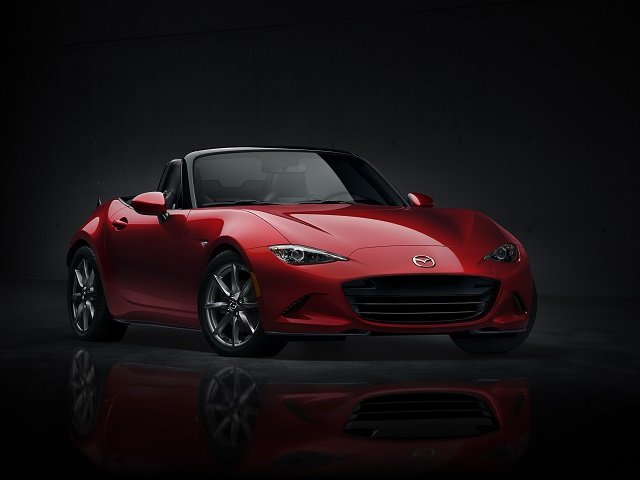 After waiting for months, summer is finally here! With the sun and the warm weather finally upon us, there's no better feeling than a ride in a 2017 Mazda MX-5 to enjoy it to the fullest.
Unfortunately, every Canadian knows that summer doesn't last nearly as long, and it is therefore important to take full advantage of it while it lasts! With a sporty convertible model like the Mazda MX-5, you can! There's no better feeling that cruising down a winding country road in an MX-5 with your hair in the wind. Guaranteed it will give you a smile from ear to ear.
Pure driving pleasure with the 2017 Mazda MX-5
The Mazda MX-5 and the Miata that came before it are the best-selling roadsters in history. For nearly 30 years, the Mazda MX-5 has been using its light weight and sporty handling to deliver an unparalleled driving experience.
And this is even truer for MX-5's current generation, which has reduced its weight by 20% compared to the previous generation.
After all these years, the Mazda MX-5 remains faithful to its origins.
The new 2017 Mazda MX-5 adopts a more explosive design than ever, a design that is reminiscent of high-end vehicles offered at a much higher price than the MX-5.
Available from $ 31,900 at Atlantic Mazda, the 2017 MX-5 is powered by a 2.0-liter SKYACTIV-G engine developing 155 horsepower and148 lb-ft of torque. Two six-speed transmissions, one automatic and one manual, are offered to buyers.
With an inspired drive and a supple roof that retracts in no time at all, you cannot beat an MX-5 as your go-to vehicle to enjoy the summer season.
The MX-5 RF rewrites history at Mazda
In addition to its soft-top version, the Mazda MX-5 is now available in a hard-top version which features a bold new look. Called the MX-5 RF (for Retractable Fastback), this new variant of the Mazda MX-5 is simply beautiful, even with the roof up. And when the sun is shining brightly, you can retract the roof electronically in a matter of seconds.
Offered from $ 38,800, the Mazda MX-5 RF essentially shares the same mechanical components with the MX-5 while offering an enhanced level of equipment.
Indulge yourself and take a test drive of the Mazda MX-5 or its RF version at Atlantic Mazda today. Your summers have just gotten even better!