May 31, 2016
Have a Look at the New 2016 Mazda CX-5 in Moncton Today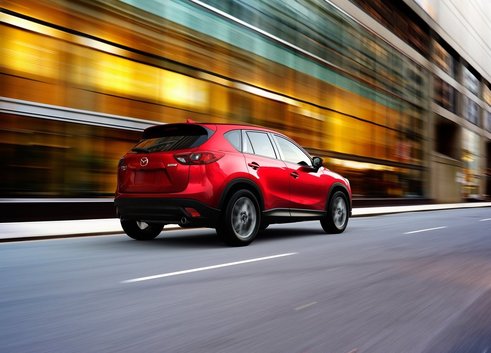 If you are looking for a compact sport utility vehicle that will be a blast to drive, offer plenty of space, is fuel-efficient and also is beautiful to look at, look no further than the 2016 Mazda CX-5. It features a bold design and all of the benefits of SKYACTIV technology, making it one of the most efficient and fun to drive compact SUVs in its class. Come check it out today at Atlantic Mazda in Moncton, New Brunswick today!
Plenty of versions of the 2016 Mazda CX-5 in Moncton and Dieppe
The 2016 Mazda CX-5 is powered from the start by a 2.0-liter, four-cylinder engine that delivers 155 horsepower and 150 lb-ft of torque. If you want even more power, you can opt for the 2.5-liter, four-cylinder engine delivering 184 horsepower and 185 lb-ft of torque. Both engines prove to be remarkably fuel-efficient thanks to SKYACTIV technology. Indeed the base engine does better than 7.0 liters per 100 kilometers on the highway while the top-of-the-line engine's average fuel economy rating on the highway is 7.9 liters per 100 kilometers.
The explanation resides in SKYACTIV technology, a set of improvements made to the engines, the transmissions, the chassis and the body, all designed to make everything run more efficiently and smoothly. By doing so, you get better performance from each drop of fuel. For example, have a look at the compression ratio of each engine. There are very few models that achieve such a high compression ratio in the industry, let alone in the compact SUV segment. Such a high compression ratio means you get more out of each drop of fuel. The exhaust system has also been improved in order to be less restrictive, and the transmissions have been designed to be lighter and more compact.
To learn more about the 2016 Mazda CX-5, come drive it today in Dieppe, New Brunswick today!