Jordan Was Great To Work With!
Jordan was great to work with, excited to have our new Mazda 5!
Other customers satisfied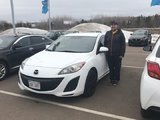 Steve Was Great To Work With
Steve was great to work with!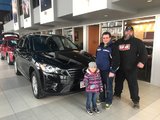 I Can't Say Enough How Impressed We Are
I can't say enough how impress we are with the customer service at Atlantic Mazda. We had our 3 1/2 year old daughter with us and every team member acknowledged her with a smile and talked to her, we were impress and we want to say THANK YOU Atlantic Mazda for providing top notch customer service.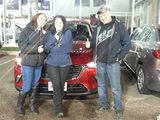 It Was Fast, Simple & Worth The Drive!
This is our first brand new car. We purchased our first vehicle back in 2012 and had to come back. He was just as excited for us as we were. I would not want to deal with any other rep. It was fast, simple and worth the drive!
Our sales consultat was very knowledgeable about all of the vehicles that we came in to look at.
His professionalism and friendleness mode for a very enjoyable car shopping experience. We would definitely recommend that dealership to anyone we know who is looking to buy a new vehicle.
See all testimonials