August 31, 2017
Mazda announces new Sustainable Vroum vroum 2030 vision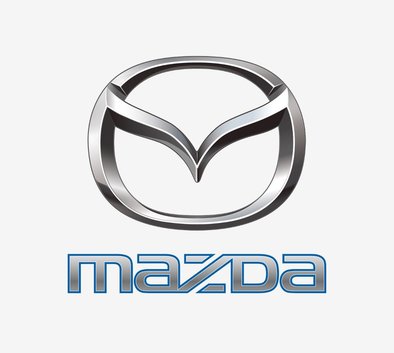 Earlier this month, Mazda proved its commitment to the environment by announcing its all-new Sustainable Vroum vroum 2030 vision plan which includes of series of announcements and objectives designed to reduce the carbon footprint of its vehicles while also making sure they remain fun to drive. The idea is keep Mazda's current DNA while also taking major steps towards improved eco-friendliness and overall efficiency.
Sustainable Vroum vroum 2030 vision has some lofty goals
Mazda's new Sustainable Vroum vroum 2030 vision philosophy includes a wide range of objectives that the Japanese automaker hopes to achieve by 2030. When we look at its overall strategy, it becomes clear that a lot of thought has went into the process.
The first goal of Mazda's new and very ambitious plan is to reduce well-to-wheel carbon dioxide emissions to 50 percent from its 2010 levels, and then by 90 percent by 2050. That said, Mazda wants to make sure that its objectives can be reached by implementing solutions that apply in the real-world.
We all know that car manufacturers like to make bold predictions and projections, but many times these goals are simply not achievable. Mazda wants to avoid making that mistake.
Therefore, the first step will be to develop a completely new and all-electric vehicle by 2019. This will be Mazda's first EV, and according to the automaker it will have all of Mazda's driving-pleasure DNA, and yet offer plenty of range.
At the same time, Mazda will shift its attention to its SKYACTIV engine by introducing the next generation called SKYACTIV-X. This engine will be the world's first commercial application that uses compression ignition in which the fuel-air mixture is ignited spontaneously when compressed by the piston.
To ensure perfect efficiency, Mazda has developed what it calls Spark Controlled Compression Ignition in which the compression ignition zone is maximized, and the transition between compression ignition and spark ignition is rendered seamless.
Mazda anticipates that this will result in a leaner burn which will translate into a 20 to 30 percent improvement in engine efficiency compared to the current SKYACTIV-G engine. Moreover, torque increases by 10 to 30 percent over the current engine found in Mazda vehicles.
All and all, Mazda's new Sustainable Vroum vroum 2030 vision and its upcoming SKYACTIV-X engine will result in impressive improvements in both efficiency and performance. To learn more about our 2017 new Mazda vehicle lineup, contact us today at Atlantic Mazda!