July 26, 2016
Mazda Improves the Already Popular 2017 Mazda 3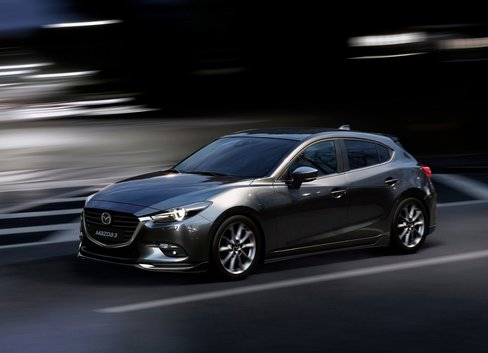 Since it arrived on the market more than a decade ago, the Mazda 3 has managed to set itself apart from the pack by offering precise handling and a true sports-car experience in a vehicle that now happens to be quite fuel-efficient thanks to SKYACTIV technology.
The 2017 Mazda 3 now with G-Vectoring control
For 2017, Mazda makes even more changes to its best-selling model, improving the look of the vehicle in order to add a touch of refinement, and more importantly adding a new technology that will make it handle even better and make it that much more comfortable as well.
Called G-Vectoring Control, the technology adjusts the amount of torque sent to the wheels depending on the steering angle. This reduces the amount of movement felt inside the car in order to improve overall comfort and driveability.
"Mazda is striving to become an irreplaceable presence in the lives of our customers, to create a special bond with them and to be a 'one-and-only' brand they will choose again and again," said Masamichi Kogai, Mazda's President and CEO.
"In order to do that, we will continue updating our models with next-generation technologies based on our human-centered development philosophy, without concern for the timing of redesigns."
To learn more about the 2017 Mazda 3, contact us today at Atlantic Mazda!