December 29, 2014
Mazda's New Unlimited Mileage Warranty Sets the Bar for Other Manufacturers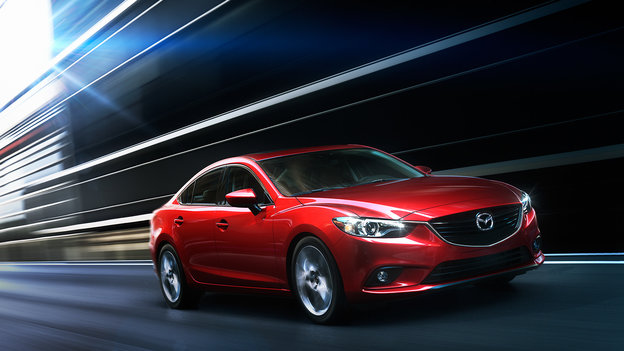 Mazda made headlines last month when it introduced the first-ever unlimited mileage warranty to be offered by a manufacturer. Although some manufacturers offer longer terms on their base and powertrain warranties, Mazda went the extra mile and removed all mileage restrictions for every warranty offered by the Japanese automaker.
The new unlimited mileage warranty will be effective starting on every 2015 model. If you purchased a 2015 model before the launch of the new warranty, Mazda will automatically convert your existing warranty. In other words, if you own a 2015 Mazda, you need not worry any longer about how many kilometers you put on your vehicle every year.
The new unlimited mileage warranty covers the vehicle's base 3-year, bumper-to-bumper warranty as well as the 3-year roadside assistance program. The latter is particularly useful should you require a tow truck, for example. Moreover, the 5-year powertrain warranty is also no longer restricted in terms of mileage, as is the 7-year anti-perforation warranty.
Previously, the base and powertrain warranties were restricted to 60 000 or 100 000 kilometers, respectively. Mazda's new warranty is great news for those who happen to drive a lot on a regular basis and should prove particularly useful for salespersons or simply those who commute a long distance to get to work.
As mentioned previously, no other manufacturer offers a group of warranties that are not restricted by the number of kilometers you drive over the course of the warranty. In order words, when you purchase a new Mazda, you know exactly for how long your Mazda will be covered under warranty.
Aside from giving owners more peace of mind, the new unlimited mileage warranty will also greatly help with resale value. Indeed, it is easier to sell a high-mileage vehicle that is still covered under warranty.
Along with the previous warranties already explained, Mazda's unlimited mileage warranty also covers all Mazda OEM genuine parts and accessories added to the vehicle at the time of purchase.
To learn more about Mazda's exciting range of 2015 models as well as the new Mazda Unlimited unlimited mileage warranty, contact us today at Atlantic Mazda.