SKYACTIV and Mazda technology is evolving at an amazing pace
May 31 2017,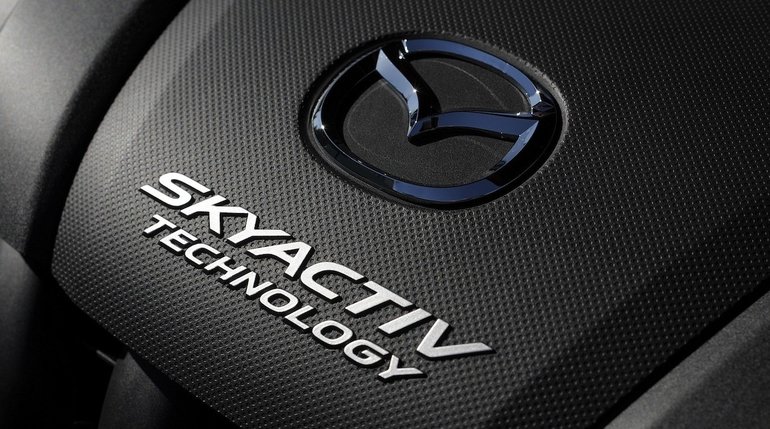 Nowadays, technology goes fast. Very fast even. Thanks to a team of dedicated engineers, Mazda remains constantly up-to-date and continues to take the automobile world by surprise with the advent of new systems that are each more refined than the other.
Without further ado, here are three Mazda technologies that are worth discovering.
SKYACTIV technology
Now available in the vast majority of vehicles sold at Atlantic Mazda, SKYACTIV technology was designed to make Mazda vehicles more efficient while preserving the performance and fun-factor that is associated with Mazda models.
Mazda engineers reduced friction inside its SKYACTIV engines, and increased the compression ratio to unparalleled highs in order to required less fuel to reach the desired level of performance. In other words, Mazda's SKYACTIV engines get the best of every drop of gas that goes into them.
SKYACTIV also results in a chassis that is both lighter and more rigid, thereby improving fuel consumption and safety in the event of an impact. It's the best of both worlds!
More comfort and stability with G-Vectoring Control
Based on SKYACTIV technology and part of Mazda's SKYACTIV VEHICLE DYNAMICS suite of technologies, G-Vectoring control allows Mazda products to offer an unbeatable driving experience at low speeds around the city and on the highway.
By analyzing the data transmitted by the steering wheel and other variables, G Vectoring Control subtly alters engine torque to provide increased and unified vehicle control at all times.
For the driver and other occupants of the vehicle, this results in better stability on the road and increased comfort on board as you don't feel the movements as much inside the vehicle, and you don't have to correct the steering direction as much on the highway.
Already offered with the new 2017 Mazda3 and all-new 2017 Mazda CX-5, G Vectoring Control will gradually find its way into every Mazda new vehicle.
No more energy loss with i-ELOOP
With the goal of maximizing engine efficiency and reducing fuel consumption in mind, Mazda developed its unique i-ELOOP energy recovery technology.
Normally, a particular vehicle's engine uses about 10 percent of its energy to power its electrical circuits. With i-ELOOP, these circuits are kept active thanks to the energy created by friction during braking. The energy is stored by a capacitor and is then distributed when needed.
With the help of i-ELOOP technology, Mazda's engines can concentrate their efforts on their first task: powering the wheels of the car. That means that ultimately, less energy is used to power various electrical circuits, and the overall engine becomes much more efficient.
To learn more about Mazda's exclusive technologies, contact us today at Atlantic Mazda today!
Want to see what SKYACTIV, i-ELOOP and G-force vector control technologies are capable of doing? Come and see us at Chatel Mazda, we're waiting for you!