August 29, 2016
The Mazda RX-9 Is Getting Closer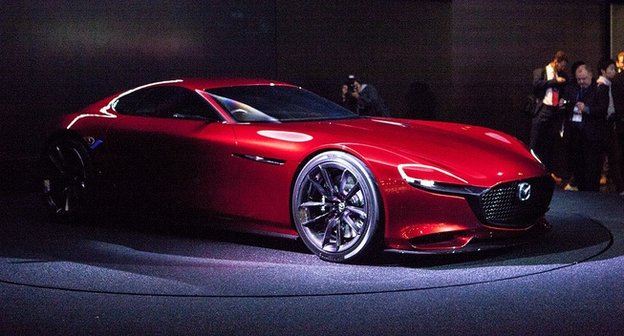 The arrival of the new Mazda RX-9 is apparently closer that you may think. According to early reports, the new Mazda RX-9 will be unveiled at the 2017 Tokyo Auto Show in concept form while the production model will follow two years later at the same auto show. The 2020 Mazda RX-9 will have more power, but the core will remain the same as the legendary Mazda RX-7 and RX-8 models.
400 Horsepower Rumored for the next Mazda RX-9
Although nothing has been confirmed yet, early reports coming from Japanese website Holiday Auto, mention the possibility that next RX-9 will be powered by a 1.6-liter dual-rotor Wankel turbocharged engine, that could deliver up to 400 horsepower. The car will be quite light as well, tipping the scales at only 2,800 pounds. If that proves to be true, the RX-9 will be nothing short of a rocket, both on the road and around the track.
And, if Mazda engineers tune the handling to be as sharp as the RX-7 and RX-8, than the RX-9 should blow away the competition when it comes to having fun behind the wheel.
Although we do not know all the details about the upcoming Mazda RX-9, and nothing has yet been confirmed by Mazda, we can certainly cross our fingers that these rumors are true. In the meantime, come in today to Atlantic Mazda and find out more about the lineup of new 2017 Mazda vehicles today!
Pictures source: http://www.mazda-motors.com/news/mazda-rx-9-coming-in-2020/