November 19, 2014
Top 3 reasons the 2015 Mazda3 is a solid choice for a compact car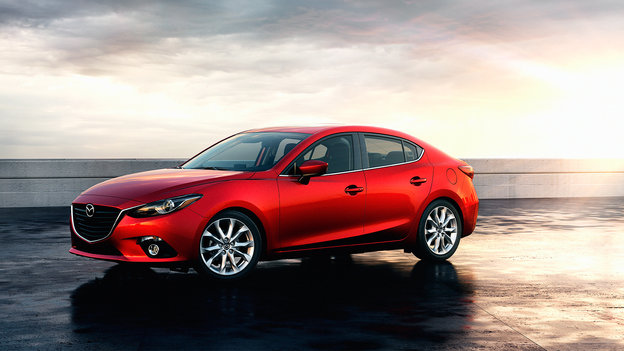 Moving forward, the 2015 Mazda3 continues to benefit from all of these elements, as will its buyers.
Attractive new styling
Newly redesigned vehicles like the Mazda6 sedan and CX-5 SUV, as well as the Mazda3, are among the models that benefit from the automaker's KODO: Soul of Motion design language, which Mazda describes as a unique expression of power and beauty seen in instantaneous motion.
As a result, the Mazda3 has ditched the "smiling" grille that was featured on the previous generation model, and no longer appears playful on the outside. Instead, the new design has brought out the vehicle's inner energy with a more aggressive-looking grille, sharper-looking headlights, and a sleeker and more fluid body shape that is described by the automaker as graceful yet energetic lines.
Overall, the design is meant to evoke an "intelligent, dignified and spirited poise," and is bound to capture the attention of more than just a few other people on the road. It certainly adds to the appeal of owning a new 2015 Mazda3 compact sedan or hatchback.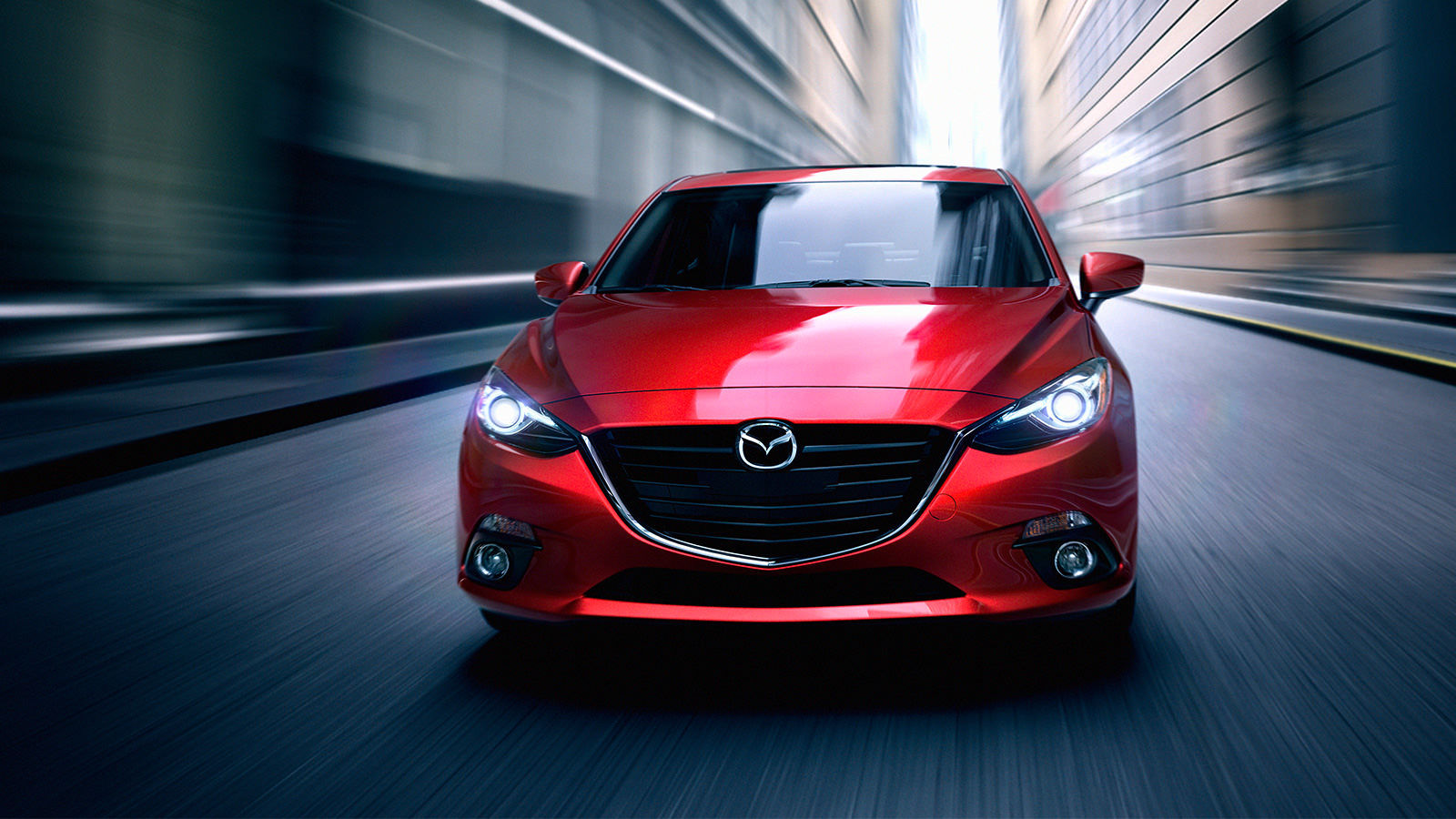 Fuel-efficient technology
Consumers may have heard the term SKYACTIV, but not everyone is aware of what it means. In short, SKYACTIV is a series of technologies that includes new engines, transmissions, body and chassis, created to provide buyers with even more fuel efficiency and more powerful Mazda vehicles.
To do this, a variety of factors come into play, but the most important one is weight, as it is the enemy of fuel economy. For example, while the 4-2-1 exhaust system improves performance, weight and friction have been reduced to enhance efficiency. The SKYACTIV-G engines also have a notably high compression ratio of 13.0:1 that harnesses more energy from fuel. Also, the engines now provide 15 percent lower fuel consumption and emissions, and produce 10 to 15 percent more low- to mid-range torque.
Transmissions too, are lighter. As a result, the smooth and responsive SKYACTIV-Drive automatic is up to 7 percent more fuel efficient, and the short-shift throw SKYACTIV-MT manual transmission is now smaller and even stronger than previous transmissions of this type built by the automaker. The body has also dropped quite a bit of weight – 220 pounds to be precise, and is 30 percent more rigid for improved handling.
Fuel economy ratings for the base GX and GS sedan models paired with an automatic transmission are impressive at 7.9/5.8 litres per 100 kilometres (city/highway).
New active safety technologies
The redesign also brought about the availability of Mazda's i-ACTIVSENSE systems, designed to automatically sense the vehicle's surroundings, and help to reduce any potential collisions.
i-ACTIVSENSE includes the following systems: blind spot monitoring, rear cross traffic alert, lane departure warning, and Smart City Brake Support, available on the top 2015 Mazda3 GT sedan model with the Technology Package. Adaptive front lighting, high beam control, forward obstruction warning, and radar cruise control are also part of the automaker's group of active safety technologies.
Among the many reasons to consider buying a 2015 Mazda3, available with a starting price of only $15,995 MSRP, these are the top three that have greatly and further enhanced the vehicle's appeal.
Contact us at Atlantic Mazda to book a test drive today!