2017 Mazda CX-9 Receives Top Safety Pick + from the IIHS
June 30 2017,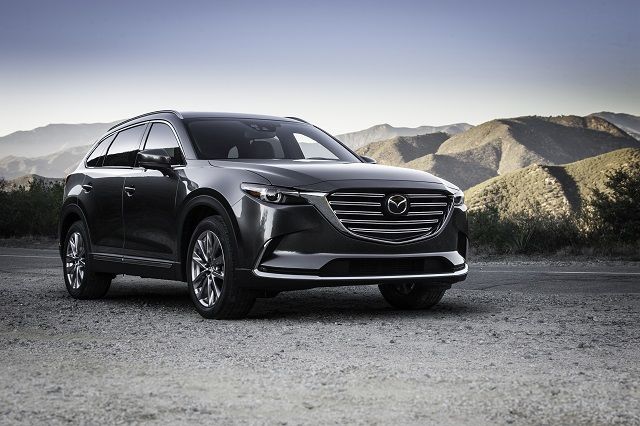 Safety is a critical element for the majority of consumers, and this is why many rely on the IIHS to determine if a given model that interests them is safe.
The US organization is responsible for assessing the safety of the majority of new vehicles, and then gives a rating according to the performance of the model in each of its tests. The best possible rating is the Top Safety Pick + designation, and the 2017 Mazda CX-9 became the latest model to get the best possible rating from the IIHS.
The new Mazda CX-9 is awarded its best safety rating by the IIHS
To be a Top Safety Pick +, a model must achieve the highest rating in all IIHS safety assessments in addition to providing high-performance headlights and active safety systems.
"The concepts of 'self' and 'family,' as well as 'smart indulgence' led the way for our engineers and designers to create their ideal midsize crossover SUV," said Masashi Otsuka, VP of R&D and design, Mazda North American Operations, who served as the CX-9's program manager in his previous role with Mazda Motor Corporation in Hiroshima, Japan. "We wanted to create a vehicle that could delight couples or shuttle families with the same effortlessness. Now, we are proud to say that the IIHS has recognized CX-9 for its safety, highlighting the achievements of our engineering team."
To learn more about the 2017 Mazda CX-9, contact us today at Atlantic Mazda!