The Next Mazda CX-9 was Unveiled in Los Angeles, Plus a Surprise for 2017
November 26 2015,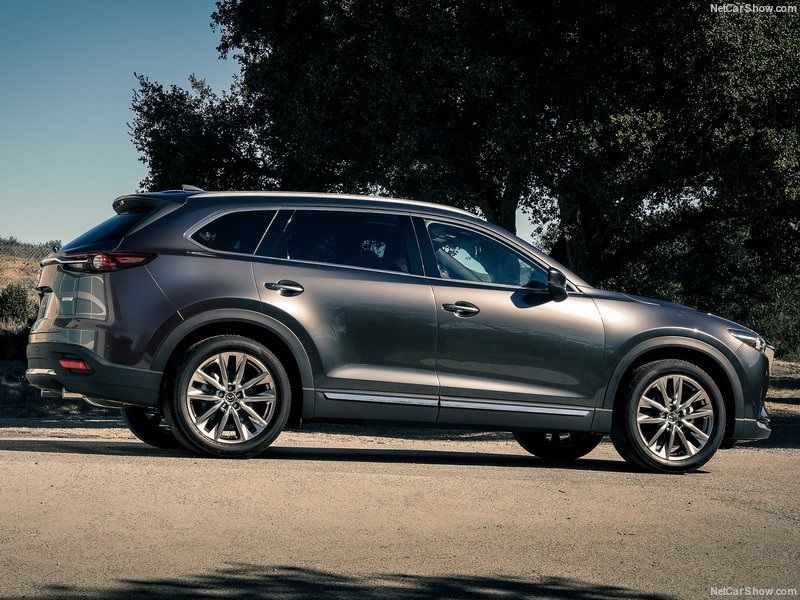 The newest vehicle in the Mazda family, the CX-9, Mazda's sport utility vehicle, has been completely redesigned from the ground up.
The Mazda lineup, or most of it at least, has been completely redesigned since 2013. Indeed, the automaker started with the new CX-5 before moving to the Mazda6 and eventually the Mazda3. Success quickly followed as the Mazda6 and CX-5 were named Canadian truck and car of the year respectively by AJAC in 2014.
Then this year, we got the new Mazda CX-3, a subcompact sport utility vehicle that is both spacious and fuel-efficient, as well as a brand new generation of the Mazda MX-5, the most popular roadster in history.
And now, following the Los Angeles Auto Show, we get a whole new model as the 2016 Mazda CX-9 has just been unveiled. The newest vehicle in the Mazda family, the CX-9, Mazda's sport utility vehicle, has been completely redesigned from the ground up. Unveiled on November 18th, the new CX-9 is exactly what we've come to expect from a new Mazda model.
The Sport Utility Vehicle That You Need
Much more aggressive from a visual stand point thanks to Mazda's KODO design philosophy that we also find on most of the new Mazda models unveiled in the last 48 months, the CX-9 is sportier and more refined at the same time, and features all of the Japanese automaker's design ability. The CX-9 is a powerful as it is comfortable, and its styling now reflects this dual personality.
KODO means a sportier grill, more dynamic headlights, an overall sleek line, and a little bit more elegance overall. In terms of size, the CX-9 is shorter by 30 mm while overall wheelbase grows by 50 mm, which means ultimately that owners will get more interior space.
More Power Inside
But that's not the only change. Indeed, the CX-9 will also receive the SKYACTIV treatment. That means it will now be powered by a 2.5-liter engine that delivers 250 horsepower that also features, like all SKYACTIV engines, a higher compression ratio and less restrictive airflow when it comes to exhaust. That means that the new CX-9 features more power but should also prove to be more fuel-efficient.
It should also be noted that Mazda has a surprise in store for consumers in 2017, and that surprise may come in the form of the rebirth of the Wankel-engine Mazda. The unique engine may find itself in a 2017 model with 455 horsepower according the Japanese automaker.
I guess we will have to wait and see. In the meantime, contact Atlantic Mazda for more information on the brand new Mazda lineup including the 2016 Mazda CX-9!